Get to know Google Workspace
10 Google Docs tips you should know
These savvy, time-saving Google Docs tips will help you get more done when working with documents.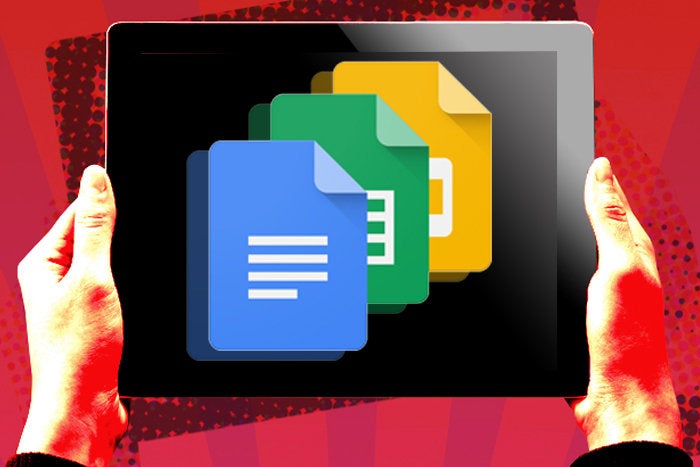 Introduction
Google Docs is a hugely popular cloud-based productivity suite. And it is much more full-featured than you may think. These 10 great Google Docs tips, including how to collaborate on a Google Doc, will help you get the most out of the software.
Use Compact Controls
If you're using Google Docs on a small laptop or tablet, you may want to use Compact Controls. This packs most options into a much smaller menu bar, with everything findable under an arrow icon to the extreme right. Go to View, Compact Controls (or hit Ctrl + Shift + F).
Find additional menu options
On the other hand, if you want more contextual menu options, open up a Doc, hold down Alt and hit the / key. You'll see a 'Search the menus' option. Pretty much any option you can want can be found with this technique. Help and Keyboard shortcuts are also available this way.
Frequently write repeated text
If you regularly find yourself having to write the same text – potentially a snippet of HTML or some legalese – here's a useful tip. (We're going to create a shortcut to type "Google Docs Tips.") Open up a doc and head to Tools > Preferences. Scroll to find Automatic Substitution. In the Replace heading write "GDT." Under With, type "Google Docs Tips" and click OK. Now, when you type "GDT" and hit the spacebar 'Google Docs Tips' will appear.
Build your own dictionary
This is also useful for those professional Docs on which you are regularly adding the same words, even though they may not be in the Oxford English Dictionary – work jargon, for instance. Go to Tools > Personal Dictionary and add words to your heart's content.
Collaborate on a Google Doc
One of the great benefits of Google Docs is that multiple people can access the same document from wherever they can get it online. However, without good version control this is a recipe for trouble. Fortunately, Google has paid attention to this potential issue. You can make a comment on your document and tag a colleague to make sure they see it. They'll receive an email notification, and can respond from their email browser. Go to Insert > Comment, put in a "+" symbol, type the email address and add your comment. (To stop email notifications, open a doc, click the comments drop-down menu at the upper right of the screen, and select notification settings.)
See revision history
Here's another critical function for when you are collaborating on a Doc: Click File > See revision history, and a pane will open up on the right-hand side showing when changes were made, what they were and who made them.
Utilize voice control
You can also type using voice-recognition. More than that, Google has enabled voice controls with Google Docs – but you will need to practice first. Go to Tools > Voice Typing. (You'll need a microphone, of course, but standard voice controls such as "Highlight" and "Delete" work.)
Don't file, search
Okay, this is Google. You can find any document from anywhere in Google Docs by searching for any phrase that appears in your doc. You don't need to save things in any sort of structure. Google Docs' main interface is built around a huge search field. Use it!
Open Docs in additional tabs
Also from the main Docs menu, rather than clicking a document's title to open it up, click the three dots to the right of its name. You'll get the option to open in a separate tab while keeping the main menu open.
Work offline
Google Docs is an online tool, right? But you can also use it when you don't have  internet access. On the Docs homepage, click the left menu option, which is displayed as three horizontal lines. Scroll down and choose settings. Enable the Offline option.
Insert images the easy way
In most web browsers the easiest way to insert images is to simply drag and drop the image file from your desktop into the Docs pane. Try it!
View and edit plain text files
And one bonus tip…. If, like me, you're a regular user of plain text docs such as Notepad and Text Edit, you may find that on occasion such documents don't upload correctly. The simple fix is to right-click the text document (Ctr-click on a Mac), and rename with the suffix '.txt' It should upload fine.
Copyright © 2017 IDG Communications, Inc.
Next Up: Check out these related slideshows
Get to know Google Workspace