Jonny Evans
Hello, and thanks for dropping in. I'm pleased to meet you. My name is Jonny Evans. I'm a freelancer who has been writing (mainly about Apple) since 1999. These days I write my daily Apple Holic blog at Computerworld.com, where I try to deliver sometimes interesting, sometimes provocative insights into what Cupertino is doing. I try to write something worth reading. You can also keep up with my work at AppleMust.
---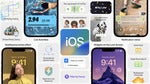 People want to be certain the experience will be bug free, apps will work, and that consumer-simple remains enterprise-secure.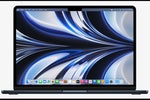 It might be just another Mac and iPad launch, but Apple continues to show the strength of its coherent mobile and PC strategy.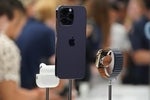 Apple's decision to abandon the SIM tray in US models of the iPhone 14 is arguably braver than its move to abandon the headphone port.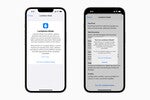 When it comes to iOS, 16 it's not terribly surprising most reports focus is on consumer-friendly features. But there are lots of good reasons for enterprise users to make the move.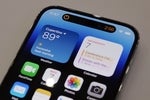 Apple has successfully turned the part of the iPhone display everyone ignored into the place to be seen. This is an opportunity to build engagement — will you exploit it?

Though enterprise considerations from Apple's big show were a little thin, what Apple announced — and the strategies it's pursuing — would be good for any smart business to heed.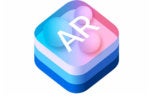 As we wait on Apple's iPhone, Apple Watch, and AirPods Pro refresh event later today, spare a thought for another big reveal, mixed reality glasses branded Reality One.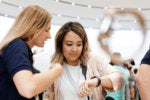 Apple may be about to make it much cheaper to get hold of an Apple Watch. Why would it do this unless it has a bigger plan in place?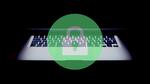 "We have a level of malware on the Mac that we don't find acceptable," Apple Senior Vice President of Software Engineering Craig Federighi said last year. He meant it....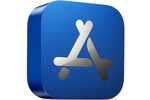 if you have an app, even a smaller app, that business users are installing, it makes sense to ensure your software is sold in a way that matches their purchasing system.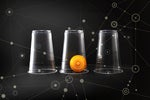 The ever-active Apple-in-the-enterprise ecosystem continues to generate answers to real-world business integration problems.
Load More
Newsletters
Sign up and receive the latest news, reviews and trends on your favorite technology topics.
Subscribe Now