Mike Elgan
Contributing Columnist
Mike Elgan is a technology-obsessed journalist, author, blogger, podcaster and digital nomad. Learn more at his website: elgan.com.
---
The absence of tech and other workers is crushing city budgets and services, which could cause a chain reaction leading to the decay and shrinking of urban centers.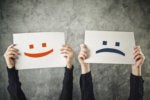 Artificial intelligence tools now try to figure out whether people are happy, sad or disgusted. The reality may surprise and anger you.
It's time to talk about the elephant in the meeting room.
The best thing employers can do for happy, loyal, and productive staff is to let them work when and where they want—the worst thing: an open-plan office.
Is that a real person you're interviewing, or are you talking to a stolen identity?
Competition in office spaces for remote workers will result in breathtaking choices and a world of creative options.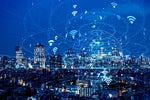 It's time to let go of the belief that a single global internet was ever going to be possible and embrace the real world of many separate internets.
The digital nomad literature — blogs, websites, social accounts — often paints a picture of the digital nomad lifestyle that's totally misleading. It's not all laptops and sunsets.
The Tesla CEO decreed that all employees need to work in the office — or else. He will change his mind.
It's time to let go of collaboration bias and embrace the power of deep work.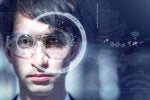 Forget language translation. This is Google Glass, but socially acceptable this time. And it could open a lot of AR doors.
Load More
Newsletters
Sign up and receive the latest news, reviews and trends on your favorite technology topics.
Subscribe Now