---
Facebook filed its IPO, and some of the numbers are eye-popping.
IT'ers moeten beginnen te kijken naar de impact hiervan op de business.
In an interview marking Computerworld's first 50 years of covering the tech industry, internet pioneer Vint Cerf looks back at the last half century in tech and ponders what's ahead for IT.
Companies may be less than five to 10 years away from using quantum computing to solve big business problems.
As Google I/O, the search giant's major developer conference, gets ready to kick off on Wednesday, enterprises will be curious to see if Google offers new artificial intelligence technology they can put to work.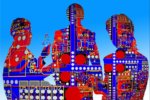 As companies increasingly turn to artificial intelligence to make sense of big data, communicate with customers, and find answers to vexing questions, some say it's time to think about hiring a chief A.I. officer.
Every few weeks, a group at NASA's Jet Propulsion Laboratory in Pasadena, Calif., meets to talk about how artificial intelligence can be used to make what might seem like crazy ideas a reality. This is the JPL's informal A.I....
Facebook is changing its collaboration service by integrating enterprise services, like Office, Salesforce, OneDrive and Box, and adding other features.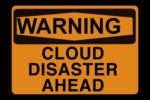 These stumbles and losses could cause business execs to back off from a bigger cloud migration. It also could cause execs to lose faith in their IT leaders.
It may still sound like science fiction, but quantum computing could be a reality within a decade.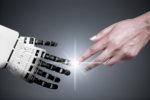 With more companies welcoming robots into the workforce, IT managers need to start prepping for the changes coming their way.
Load More
Newsletters
Sign up and receive the latest news, reviews and trends on your favorite technology topics.
Subscribe Now